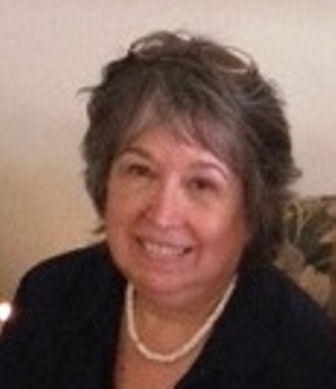 I've heard it before: you can't go home again.
But as I have in the past, and as I still do in my dreams, I once again drive home and enter the garage, cross the laundry room into the kitchen and leave my keys and glasses on the downstairs kitchen table before climbing the stairs and kicking off my shoes…The clothes are still on the ironing board, but that is okay; I'll pick up the winter season sorting project again next week.
My porch doesn't say Halloween this year.  Not yet.  What we have saved for Halloween décor we will drag out in time to enjoy.  We will once again plan to sit on our long covered porch that evening.  There is plenty of room for us to sit comfortably.   My Rogue seems to particularly enjoy sitting outside, talking with the little ones and helping me "keep count", a somewhat traditional ritual from Rubberneck Avenue.  However, I vowed I would never buy raisins as Mom did, no matter how cute the little boxes are! Nor would My Rogue ever allow it.  I smile, thinking how much he and Daddy would have been in agreement.
This is the Midwest; rain or shine, dedicated parents will accompany their kids around our court as long as the house lights are still on.  Our street is in a newer subdivision, one that parents feel comfortable driving over to visit.
Costumes are not quite as gory as I remember during my early years out west; here, we greet more sports players and cheerleaders; a friendly witch or vampire might appear but the more popular licensed characters will clearly outnumber them.  Multiple legions of Transformers, Spidermans, fairy princesses, and bumblebees will pass through. Many of the garbs are store bought, but a few are homemade and quite clever; like Dorothy carrying Toto in her basket; or the Mad Hatter; why, we've even had a bottle of ketchup drop by!
Since we are already outdoors, the little goblins needn't ring the bell; thus, we make sure to greet them with a "Happy Halloween" to encourage their responsive "Trick or Treat!"  Without exception, all the little critters say "Thank you" upon receiving their candy.
We are lucky enough to have as many as eighty children come to our house.  My Rogue and I encourage the little toddlers (with their parents' help) to make the one step onto the porch level and then meet them halfway…some are very little, so I am careful not to alarm them and don't dress up as I did when my own daughter was little.  Now I wear my Halloween cardigan with the jack-o-lantern dangle earrings that my godmother gave me years ago. She knew I enjoyed the holidays and had no doubt I would wear them.
This particular Halloween, I will especially enjoy my front porch seat. I have had enough of downsizing these past few years. I don't have to make any more choices; I can just sit and enjoy my remaining treasures.  Nor need I fear that I might forget the last of several scenic autumns from our porch.  There are too many factors indicating that we belong in this beautiful home, at least until circumstances indicate otherwise.  Some factors are clearly economic; others are more ethereal. From all indications, My Rogue and I have slowly concluded that any plans to relocate here or anywhere will just have to wait.  We are both feeling a sense of great relief. I liken this feeling to a renewed sense of ownership if you will; as though we've been gifted with another season's tickets for the porch seats we have come to enjoy and call our own. 
So, once this year's candy is gone, I'll follow My Rogue inside, shut off the porch lights and climb the stairs where I can kick off my shoes and leave them where they lay…