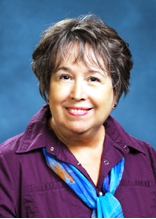 Annette Brochier Johnson
A self-described, grass roots gal, Annette Brochier Johnson (a.k.a Frog Haven Lady) is a California native who has always been sensitive to the many ironies and nuances of everyday life experiences. Writing has been a lifelong passion.
Annette is an Oakland, California native and a second-generation American of French descent, the latter was the inspiration for her tongue-in-cheek FrogHavenLady nom de plume! She is the mother of a beautiful daughter with little critters of her own.  Writing has been a lifelong passion.  Currently, she spends her days at the keyboard in the company of the love of her life Jim at their Frog Haven Home in Washington, Missouri.
It is Annette's dry sense of humor, coupled with slightly irreverent viewpoints and ironic commentary on more poignant moments that engage the reader.