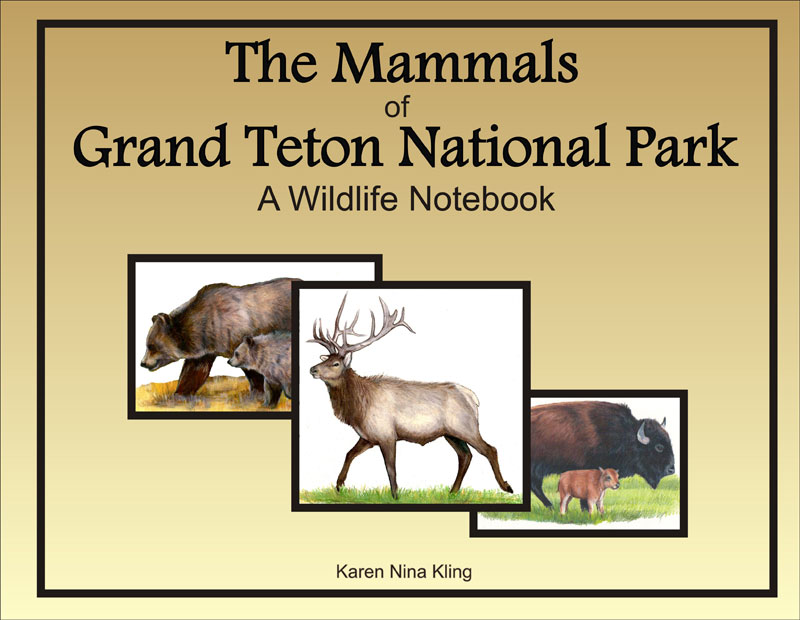 Explore the unique folklore and often unusual lifecycles of the native creatures who inhabit one of our beautiful national parks, Grand Teton National Park of Wyoming. Author and illustrator Karen Nina Kling shares the habits and wonders of each park mammal in this fully illustrated notebook for wildlife lovers of all ages. Autographed copies are available; please allow an extra two weeks for processing.
For purchasing information, contact author Karen Nina Kling at: karenninakling@yahoo.com
More about the author
Karen Kling lives in Jackson Hole, WY, where she works as a seasonal naturalist and guide. Recently, she completed a wildlife notebook for park visitors, The Mammals of Grand Teton National Park, for which she was both author and illustrator.
Her illustrations have appeared in numerous publications. Her artwork has won numerous awards and has been displayed in galleries in CA and NV, including a one-woman show at the Northeastern Nevada Museum. Ms. Kling has a degree in geography from the University of Nevada and a certificate in graphic arts from the University of Wyoming.
Sample pages
| | |
| --- | --- |
| (Click to enlarge) | (Click to enlarge) |